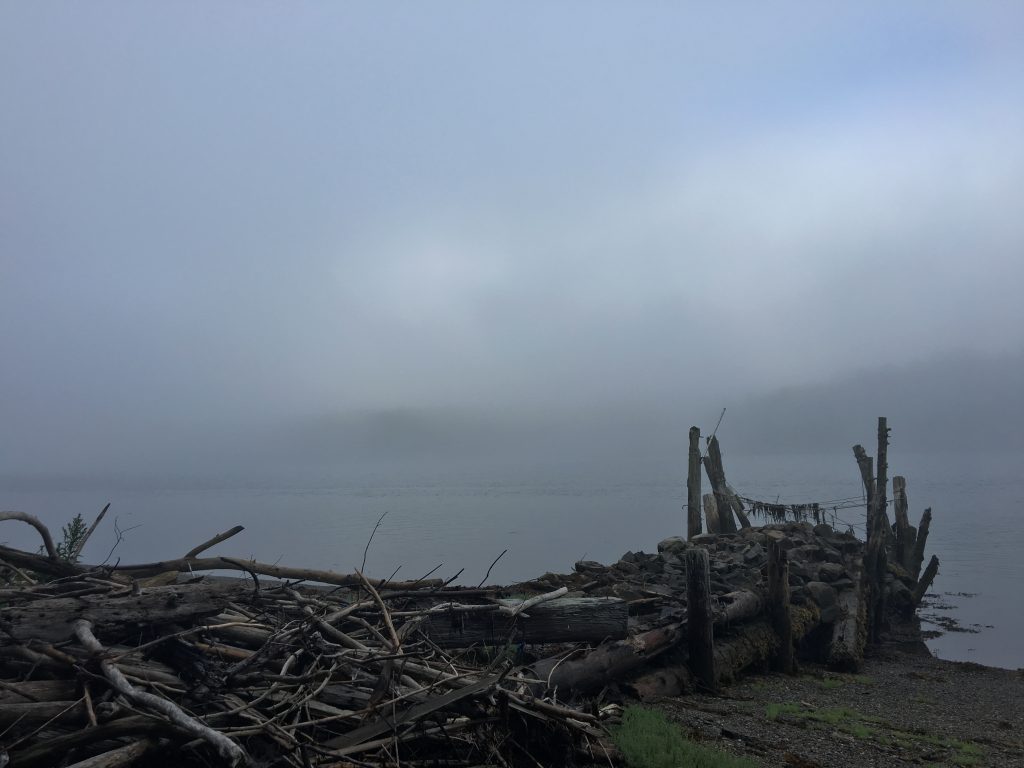 And it's that quiet force,
a rhythm that pulses through the crickets and insects,
which blankets and cradles me in a silence so profound
it sends a hush deep down into what must be my soul.
Now I feel a relief, a release, a letting go
a relaxing of the muscles of my mind,
and I want to dive under, inside and surrender,
I want to relinquish control, hand over the reins to this utter Presence.
I want to arrive so intently
that I burst through the walls of my mentally-conceived reality
into the timelessness of the fog,
the dew-dressed spider-web,
the rippling, cold, brackish water,
the stone that sits, and sits and sits
wearing a shawl of yellow-green seaweed wrapped around its silent shoulders.
And I want to sit, and sit, and sit
and I want to be
until I simply am.